JOBST BellaStrong
Using the measurements from over 36,000 lymphoedema patients, the JOBST Bella Strong range has been able to develop an innovative sizing system. As a result, the armsleeves can fit approximately 80% of patients, and gauntlets are able to fit approximately 90% of patients.
Lymphoedema can be one of the most troubling complications after breast cancer treatment. Having access to optimal fitting compression garments can provide true confidence and enhance quality of life.
Available in 20-30mmHg, JOBST Bella Strong utilises advanced comfort technology to regulate humidity, keeping you cool and comfortable.
Suitable for mild to moderate lymphoedema.
Please click here for Bella Strong Armsleeve and Gauntlet Measuring Guide
NOTE. Due to health regulations, we cannot accept Garment exchanges.
Be The First To Review This Product!
Help other Independent Living and Mobility users shop smarter by writing reviews for products you have purchased.
More From This Category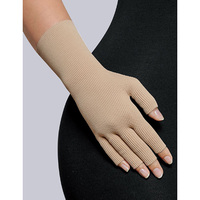 From $163.95